So after I posted the cloud soap slime I thought that I could make this a series! So Part 2 will be... Oh wait, you read the title. OOBLECK!! Anyhoodle, here is part 2 of this new series!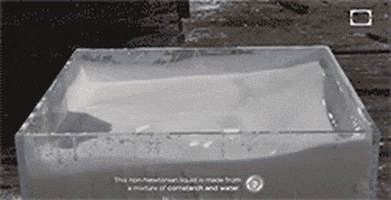 Gif from Google Images
1 cup of cornstarch
2 cups of water
Combine the cornstarch and water. If it's too liquid-like, add more cornstarch. If it's to dry, add a TINY bit more water. This is SUPER cool to make because when you play with it, it's a solid. I hope you liked this post! Bye!!